Take your business to the next level
Website Design
We don't build just another website. We create websites that makes you money! Custom designs that showcase your brand and look great on any device.
Search Engine Optimization (SEO)
Do you know what your customers are actually searching on Google? We will make it our mission to make sure they find you first and not your competitors.
Online Advertising
We will find the best platforms to advertise your business and get you the best return on your ad budget. Google Ads, Facebook Ads, Bing Ads and more.
Ecommerce
We develop ecommerce websites that are backed with power and flexibility to create the best online store for your products or services. Create an online store that customers keep coming through that virtual door!
Email Marketing
Get your message delivered straight to your customer. We design newsletters with your offers, news & anything else. Get the right message out at the right time.
Website Maintenance
We will take care of your website security, backups, update software and make sure everything is running smoothly. We are the one stop for updates and maintenance.
Affordable Web Design for Small Business
The world and all things digital are moving faster than it ever has and as a small business, you need to focus on your products, service delivery, and income generation instead of staying up-to-date with the latest digital marketing trends.
That's where we come in! At theNetStuff, we live and breathe all things creative and digital. We will manage all aspects of your business whilst you can get on with your day-to-day work and keeping your customers happy. We will work with you to develop strong digital presence for your business without breaking the bank. No more worrying about how to get more customers and no more time spent trying to figure out how to update the website.
Whether you need a brand new website, want to perform better in search engine results, or just someone to take a quick look at things, we've got creative website marketing skills coupled with phenomenal customer service to make a winning combination for your business.
We offer creative and affordable Website Designs, Search Engine Optimization (SEO), Email Marketing Campaigns, Online Advertising Campaigns and Social Media Marketing services to help you dominate the search engine rankings, get more customers and keep them coming back.
"The best decision I have ever made for my company at this stage with regards to website design, SEO, integrating with mobile devices and social media is using Manisha with theNetStuff. Her level of knowledge, customer service and attention to detail have far surpassed my expectations…."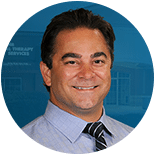 Michael Karegeannes
Freedom Physical Therapy Services
Wisconsin, USA
"Our business cannot function efficiently without the expertise of theNetstuff. They are prompt and responsive to all our requests. I recommend them highly for your web, marketing and social media needs."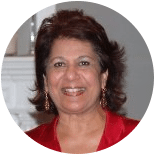 Varini De Silva
Ceylon Express International
California, USA
"I have nothing but praise for theNetStuff. They have crafted a complete redesign of our website. With monthly analytics & SEO, they have guided our website to a top tier response on all the web search engines."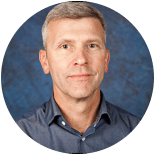 Dr. Keith Poorbaugh
Northern Edge Physical Therapy
Alaska, USA
"theNetStuff did a wonderful job taking my "do it yourself" website and turning it into a professional tool for my small business. Easy to work with, friendly and extremely knowledgeable. I highly recommend them for all of your website needs."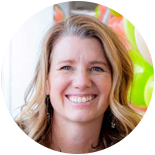 Lauri Deheck
Wilhelmina Balloon Installations
Wisconsin, USA