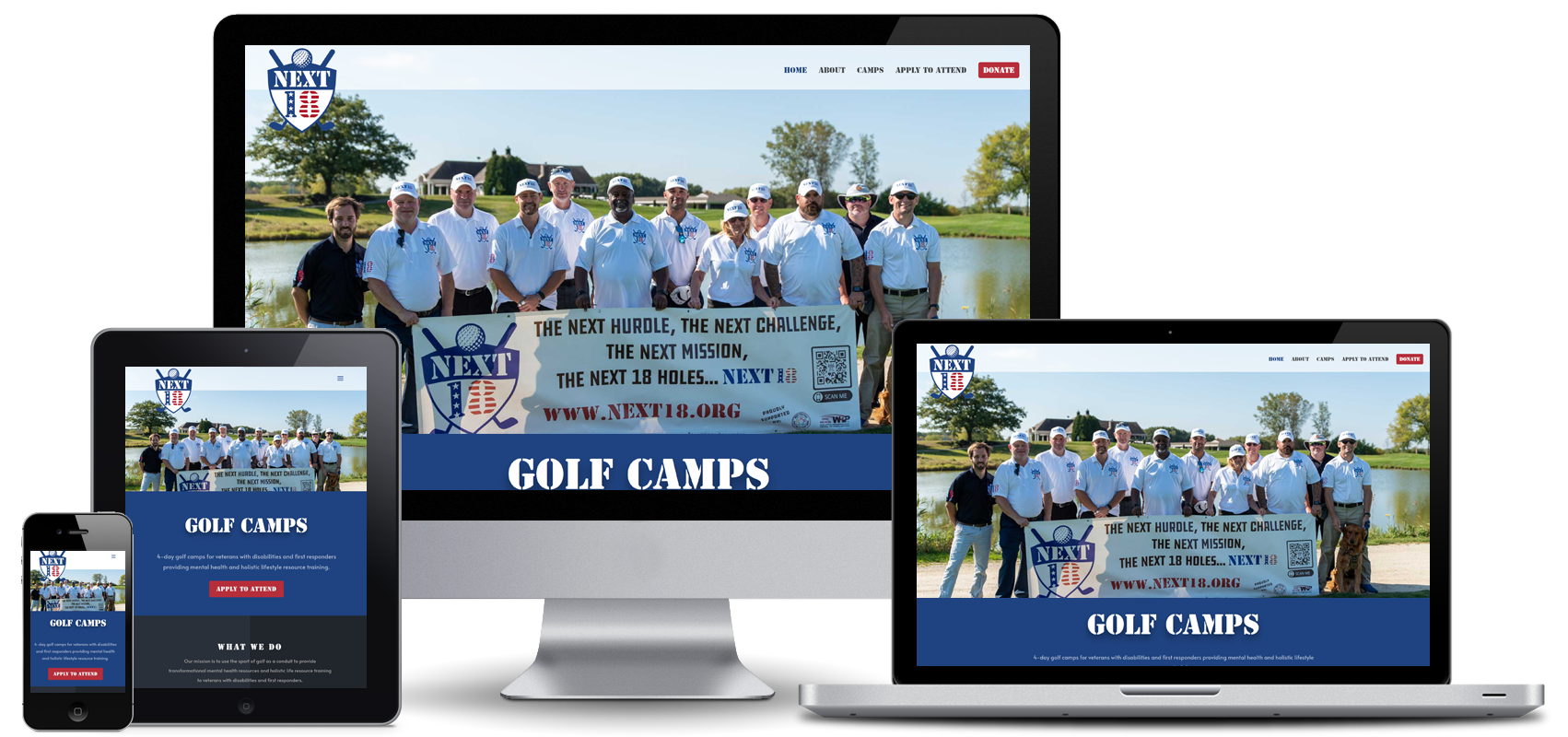 About Client
4-day golf camps for veterans with disabilities and first responders providing mental health and holistic lifestyle resource training.
Project Details
Service Period: 2021 – current
Location: Milwaukee, Wisconsin (USA)
Website: Next18.org
Services Provided
Responsive Website Design & Development
Content Management System (CMS)
SEO
Website Maintenance
Google Analytics
Newsletter setup and integration
Donation functionality
I have been fortunate, as a new mental health nonprofit, to be connected with theNetStuff.
Lashan and Manisha have been pivotal in our ability to operate with limited funds as we set up our organization and our website. Both of them have a lot of experience helping nonprofits and for profits navigate this world. I know from past business ownership experience how much companies charge for the work they have helped us with and it can be extremely daunting to stomach 3 and 4 figure quotes….
If you are unsure of working with them, for whatever reason, simply look at their portfolio! They know the ins and outs of setting up websites, SEO, and other things that are vital for that early growth
Thank you Lashan and Manisha