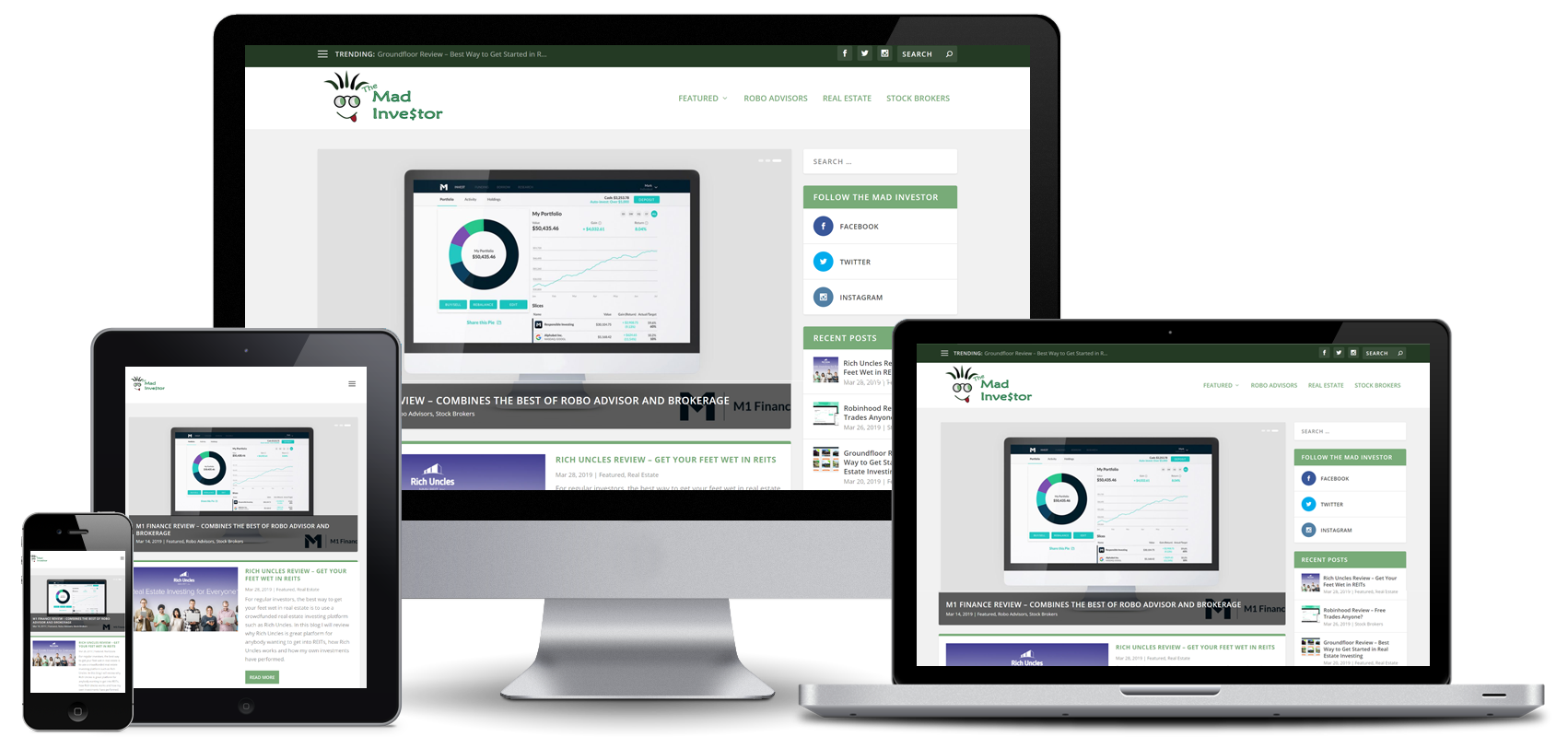 About Client
A regular guy blogging about his investment experiences, investment software reviews and more.
Project Details
Service Period: 2019 – current
Location: Milwaukee, Wisconsin (USA)
Website: TheMadInvestor.com
Services Provided
Responsive Website Design & Development
Content Management System (CMS)
Blog integration
Search Engine Optimization
Social Media Marketing
Email Marketing
Website Maintenance
Website Backups & Monitoring
Google Analytics & Performance Reporting
Graphic Designs – Logo, Images
I was looking for a company to help me do an investing blog. I contacted theNetStuff with my idea and not only did their mad web design and marketing skills impress me, they also gave me a ton of ideas on how to monetize my site and features that I did not think of!
They handled everything related to getting my blog online in a matter of weeks including, design concept, logo, domain, web hosting, SEO and setting up all my social platforms.
theNetStuff is the only company that I spoke to that really understood my idea and target audience which made things a lot easier for me. They were so quick but very thorough with what they did. Goes to show their knowledge and experience. If you ever want a professional website, and marketing done you have to be mad to not pick theNetStuff. The Mad Investor
Like what you see? Get a FREE estimate for your website